Main content starts here, tab to start navigating
Our Local Partners
At Salvatore's, we believe that local tastes better, it's good for the economy, and there is a certain joy in knowing the folks who's food we use in our creations. That's why we support family farms. Many pizza restaurants will claim that they use the freshest possible ingredients. It is a very over-used statement. You don't get the freshest items from the back of a SYSCO 18 wheeler, trucked all the way from Mexico. The freshest produce comes from Wisconsin family farms.
Harmony Valley
Harmony Valley is a family owned, diversified farm with over 30 years of experience producing high quality, organic vegetables and berries. They are located in an isolated valley in southwestern Wisconsin. Their silt loam fields are high in organic matter, humus and biological life. They receive green cover crops, generous amounts of compost and rock powders. Their vegetables are grown and harvested with care and immediately cooled and kept refrigerated. All products are certified by the Midwest Organic Services Association. This is your assurance of high quality, nutritious, flavorful food produced in a system which does not compromise the farmers or the environment.
-Owned by Richard and Andrea Yoder.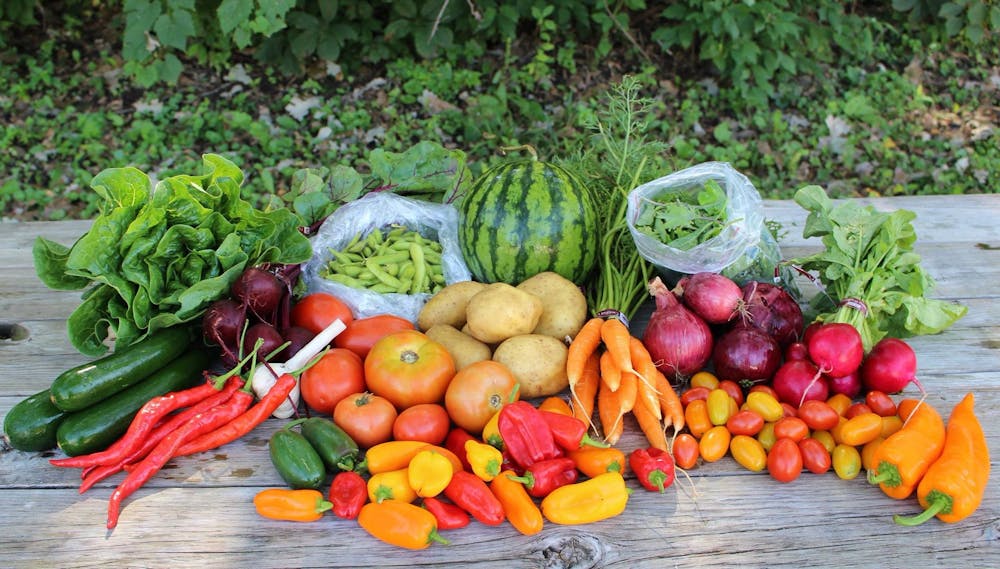 Farmer John Dougherty
Farmer John Dougherty's family has been producing world class cheese in the southwestern corner of Wisconsin since the turn of the last century. His cheeses are aged from 6 to 18 months. You can find him at the Saturday Dane County Farmers Market, and in Sun Prairie, you can find his cheeses used on our menu.
Lonesome Stone Milling: These fine folk supply our organic, whole wheat flour. The wheat is organic and grown on Wisconsin family farms, then milled on a stone wheel.
Grande Cheese Company
Formed by Italian Immigrant Fillipo Candela after moving to Wisconsin from Sicily, Grande today remains a family owned company and continues to make the finest italian cheeses available, domestic or imported. We are proud to use Grande Whole Milk Mozzarella, Fresh Mozzarella, Provolone, and Romano cheeses. You won't find any of Grande's products available to the large national chains. Grande is an advocate of the Independent operator, and also utilizes milk from family owned Wisconsin dairy farms.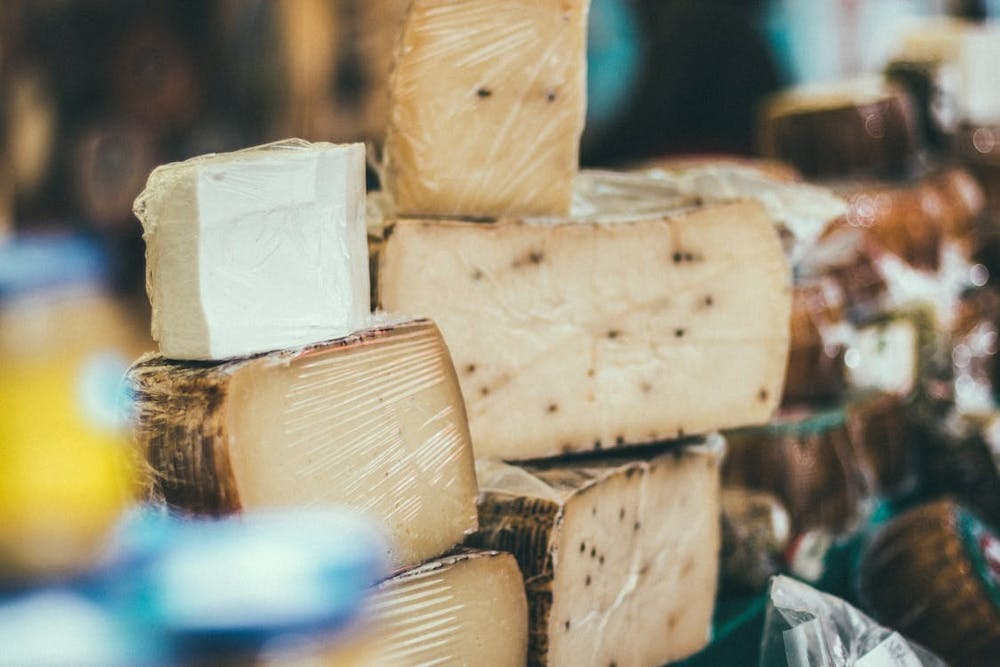 Nami Moon Farms
Our chickens come from Freedom Ranger breeding stock that is imported from France and was developed in the early 1960′s to meet the highest standards of the French Label Rouge Free Range program. Our birds eat a vegetarian, antibiotic-free blend of feed that consists of locally-sourced corn and soybeans, probiotics, yeast, kelp and other micronutrients.
At four weeks of age, they move outside to their own large area of pasture, where they enjoy the sun, fresh air and whatever nature brings their way. We do not use cages to raise our birds, nor do we house them in large warehouses. We also take three times longer than industrial operations to raise our birds. This gives them time to grow normally, healthily and to pass the state-inspection process with flying colors.
We treat our birds well because we want happy chickens, and we know that translates into a healthier, better-tasting bird for our customers. Farmers, inspectors, and established customers notice the difference. After tasting our products, we know you will too!
As strong supporters of the local food movement, we believe in eating fresh, ethically raised food that is locally produced whenever possible. We are looking forward to meeting you, and we hope that you enjoy the fruit of our labors.
Additional Partners
NessAlla Kombucha

Palms Mushroom Cellars.
Becker Family Farm
Driftless Organics
Young Earth Farm
Uplands Cheese Company
La Clare Cheese
West Star Family Farm
Equinox Farm
Ale Asylum
Lakefront Brewery
Brew Farm
Central Waters Brewery
Lake Louie Brewing
Furthermore Brewing
RE Golden
Neesvigs
Kin Kin Coffee
vitruvian farm
Emerald Meadows Family Farm
Fraboni's Italian Deli
Holland's Family Cheese
and more…coming soon.