Main content starts here, tab to start navigating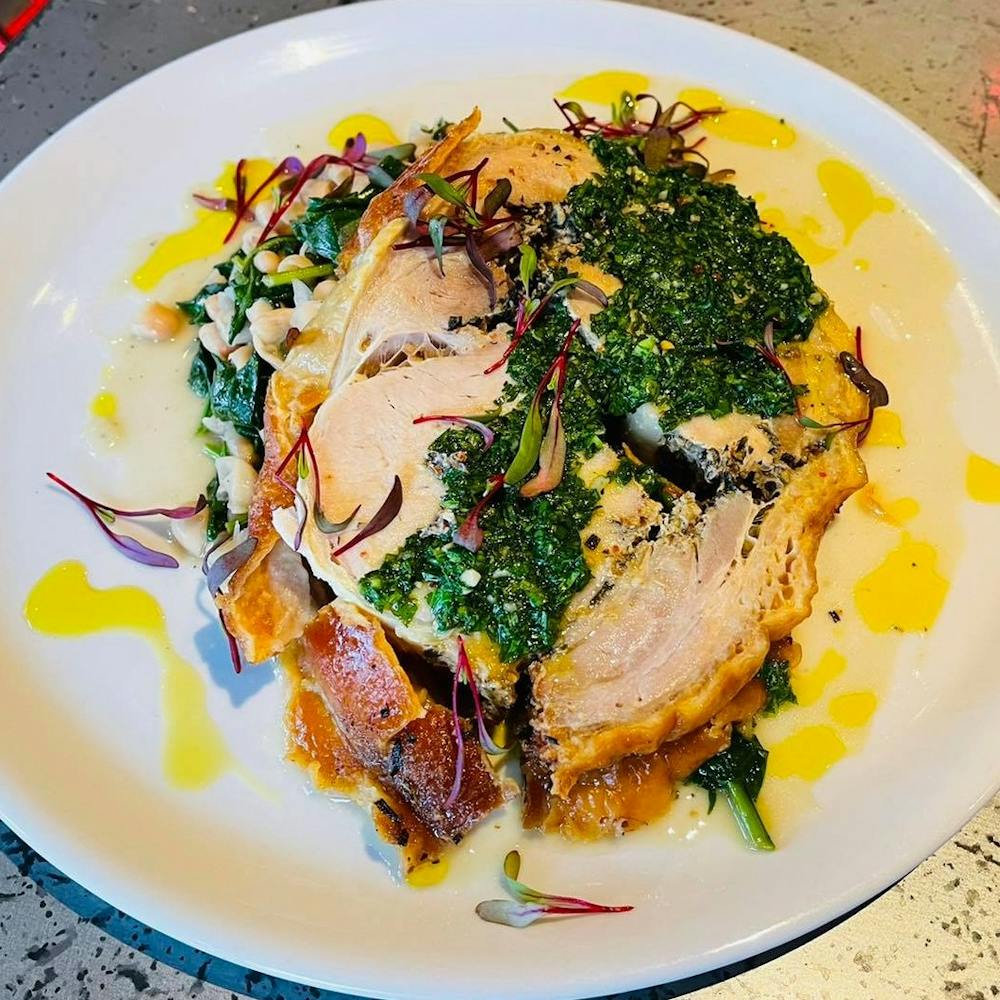 Spots for our Italian-American Brunch on December 12th are starting to fill up! Don't miss this exclusive opportunity to get a meal inspired by our roots.

Course 1:
Panzanella Salad: pine nuts, croutons, cherry tomatoes, red onion, basil, prosciutto, sun-dried tomato vinaigrette
Course 2:
Frittata, pancetta, zucchini, cherry tomatoes, mozzarella, pesto
Eggplant Parmesan grilled cheese, tomato stew, basil
10" pie with Italian sausage, bacon, mozzarella, giardiniera, basil hollandaise
Porchetta, 2 fried eggs, parmesan roasted red potatoes, sauteed portobello mushrooms, broccolini
Parmesan pancakes, bacon, caramelized corn, scallions, stracciatella, bourbon barrel maple syrup
Course 3:
Cannoli style waffles, ricotta, mascarpone, pistachios, cherry-bourbon maple syrup, powdered sugar


We are now open for dining in at full capacity. Carryout and delivery are available by phone (608) 305-8885 or Online.
Free parking is available in the parking ramp inside our building. It can be accessed from N. Livingston St. or E. Washington Ave. There is also free parking available on the street and in the City Parking ramp across the street next to the Sylvee.